NEWS
Blockchain: looking beyond the hype
Businesses would be forgiven for not quite understanding blockchain, but the Irish Computer Society (ICS) is hoping to get them on the right track early.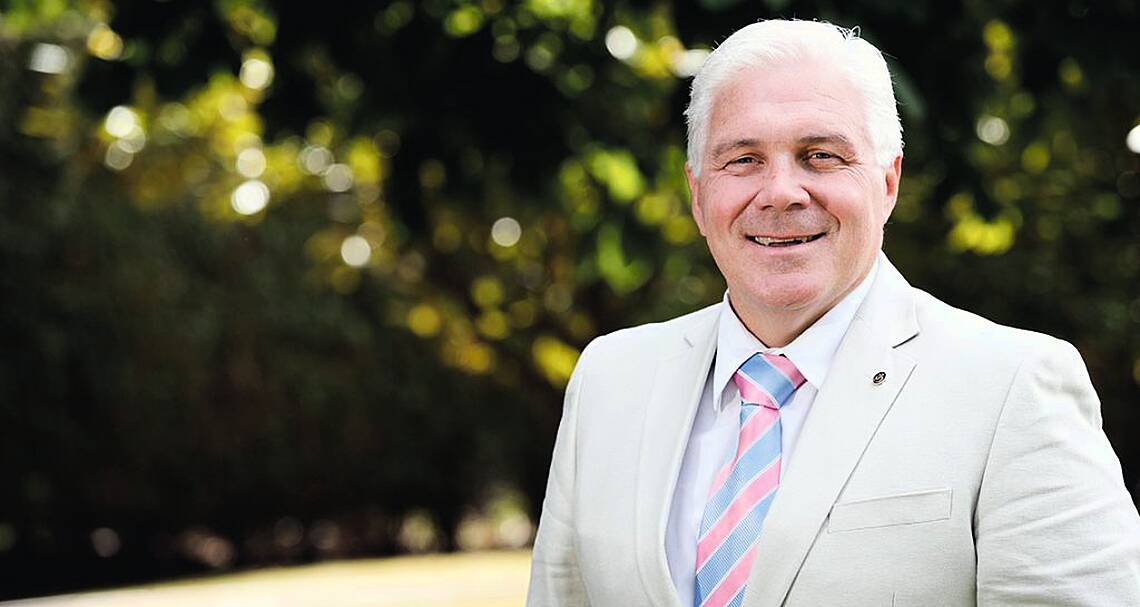 It's hard to escape the hype that surrounds blockchain. While it's true that its potential is significant, the real benefits can get lost in the bluster surrounding it. Businesses themselves may want to know what it's about, but might not be sure where to start or who to trust. 
This is where the ICS comes in, as it recently welcomed  the Blockchain Association of Ireland into its network of supported bodies. 
The chief executive of ICS Ireland, Jim Friars, says the partnership with the Blockchain Association ties in with its general mandate to liaise with associations with specialised skillsets – such as the Association of Data Protection Officers and the Business Analysts Association – for the benefit of their members.
"It's not just ICS Skills, it's the total ecosystem of the Irish Computer Society that's going to benefit," explains Friars. "Whatever emerging technologies or groups that are pertinent to our membership are doing, we want to be a part of that. A year and a half ago, I starting looking into blockchain and that's when I met the guys from the Blockchain Association. They had literally formed the week before I contacted them.
"We've been working together over the last few years and then we made this decision to come together and bring their sector expertise into our administrative expertise."
Blockchain has taken off in the area of cryptocurrencies, but what is exciting is how it could benefit other industries says Friars. It uses a digital ledger, which effectively treats digital assets the same way as physical assets.
"Any of the things you can imagine – like leasing, intellectual property, food safety, pharmaceuticals – anything that requires traceability, that's where blockchain has massive implications," he says. "Say for fintech, when you have a distributed ledger embedded into the technologies you're building, something like blockchain is going to be core to what they'll be trying to do.
This is a strategic move for the ICS because of the way the multiple membership organisation works. "When we bring in something like the Blockchain Association under our umbrella, all of the associations that are under the ICS umbrella . . . can opt to join."
ICS is running a halfday conference on blockchain on March 21 to introduce the concept to other sectors. It mightn't be adopted straight away – there's still a considerable amount that needs to happen before it becomes commonplace – but it will give members a head-start in understanding it.
Also, the ICS has a reputation for high standards and professionalism. This isn't just a way to jump on a bandwagon, it's because it can see the long-term benefits for its members.
"We're the body in Ireland that's responsible for IT professionals in Ireland and we bring to the Blockchain Association the same kind of rigour," says Friars. "Continuous professional development is a big part of [what we do] and we're always making sure we're at the cutting-edge of it for all of our members.
"[We help] people who want to get through the hype but understand what are the applications that can make a difference to both their own knowledge and their organisation. 
 "CIOs are being asked by their boards: 'What is this blockchain thing?' And that's a big question. It needs a lot more time and effort to understand whether there are applications within [a company's] work environment or strategic plan for their IT.
"The reality is, there is a lot of hyperbole about blockchain, that it is the future of the internet, but I really do think it's a new way of thinking and it's challenging a lot of people."
Friars likens blockchain to another hot topic for businesses: GDPR. While most businesses only registered it on their radars two years ago when the deadline was announced, ICS members had known about data protection for longer, thanks to its approach.
"It's interesting because everybody has GDPR written on something that they're promoting. We're been involved with the Association of Data Protection Officers since 2008 and it's funny to see the number of organisations that have woken up in the last year and a half. This is something that has been embedded in the way we've taught and we've grown out the organisation for years now."
This article first appeared in the Irish Sunday Business Post on 25/02/2018 by Quinton O'Reilly