Mary Cleary, Deputy CEO of the Irish Computer Society, has been awarded the inaugural David O'Leary Award for her contributions to the development of IT Professionalism.Mary Cleary was presented with the award at the IFIP General Assembly in Kiev this week.Receiving the inaugural award demonstrates Mary's continuing commitment to raising standards of professionalism in IT across Ireland and internationally. She ...
---
A new declaration on IT Professionalism was made by the ICS CIO Advisory board on behalf of the ICS CIO Forum at the recent ICS Leaders Conference.It is no secret that almost 40% of companies trying to recruit IT professionals in Europe report difficulties in finding skilled workers. Clearly, we have to create the right framework to attract fresh talent to the IT sector, ...
---
The HIQA Health Information Team is launching two digital learning modules today to support health and social care professionals and organisations to improve the quality of the data they collect. The modules aim to support the sector in implementing HIQA's Guidance on a data quality framework for health and social care and to highlight the importance of quality data and information for all ...
---
PRE-REGISTRATION NOW OPEN: EN16234 "e-CF User Networking Conference" on 14 November 2019 in RomeIn the context of the CEN TC428 "IT Professionalism and digital competences" work activity on EN16234 e-CF User Support we are delighted to invite you to the e-CF User Networking Conference taking place on 14 November in Rome, kindly hosted by UNIONCAMERE, ITALY.The objective of the event is to share the experience of ...
---
On the 1st of October the European Cybersecurity Month was launched in all Member States to raise awareness about cybersecurity threats as well as promote cybersecurity among citizens and organisations through education and sharing of good practices. This year, in particular, European Cybersecurity Month will focus on raising awareness about the good cybersecurity practices that should be a part of everyone's daily routine, ...
---
The European Data Protection Supervisor has published its list of what types of processing operations require a Data Protection Impact Assessment (DPIA) under the new data protection rules for the EU institutions (GDPR for EUI). They also published a list of processing operations that do not require a DPIA. Adopted after consultation with the European Data Protection Board (EDPB), these lists aim to provide ...
---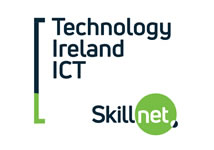 The Technology Ireland Innovation Forum will launch their Innovation Excellence Programme and the new ISO 56002 Guidance Standard on Innovation Management Systems on Wednesday 16th of October from 08.30 to 10.00am at Ibec 86, Lower Baggot Street, Dublin 2.If you want to work smarter, not harder, grow revenue and win customers then this new programme from Technology Ireland can help you find the innovation you need to ...
---