Thanks to everyone who responded to our survey on the topics you wished to see covered at DP Conference 2021. We have included the most popular items in our 2021 agenda. We now wish to gain your views on data protection challenges you and your organisation currently face and topics you would like us to cover in 2021. We prepared a short survey, which includes only 5 questions  ...
---
Up to 100% funding is now available for our Certificate in Business Analysis course via Sprigboard+ in January 2021.The Level 8 course is for anyone who wants to advance and certify their skills in this important and growing area.The course is currently being run completely online - meaning you can join from anywhere in the country.Many people across Ireland have been made redundant or ...
---
Listen back to our webinar on the implications of the recent Schrems II ruling and what this means for the legitimacy of international data flows. Thank you to guest speakers Martin Sloan from Brodies LLP and Trace Founder, Sorcha Lorimer. The webinar includes thoughts and independent opinions on International data flows: background & Standard Contractual Clauses Schrems II ruling: a recap and update Brexit and ...
---
Register now for free Web Accessibility training for anyone involved in creating web content and electronic documents.This module focuses on the methods to create and manage digitally accessible files in line with The EU Web Accessibility Directive 2016/2102, using MS Word, PowerPoint, and PDF.We limit the number of people on this course to ensure all attendees can engage with the presenter, ask questions, ...
---
A new report from the Irish Computer Society highlights a real gap in Irish Boards' oversight of cyber resilience in their organisations.    The report identifies three key areas:Capability & Confidence 1 in 5 report that they are either not discussing Cyber Resilience at all,  or are not being briefed about ongoing developments 4 in 5 have not participated in any testing of cyber incident response plans in the ...
---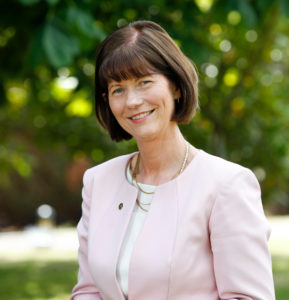 The Irish Computer Society is pleased to announce the appointment of Mary Cleary to the position of ICS Secretary General.Mary brings valued expertise and experience of representing the IT profession in Ireland, particularly at a European level. Mary is Chair of the CEN standardisation committee, Digital Competences and IT Professionalism, and Chair of the Irish National Coalition of the European Commission's Digital ...
---
The Data Protection Commission published new guidelines on the processing of customer data for Covid-19 contact tracing purposes.As we move forward in the lifting of COVID-19 restrictions, one of the recommended measures is for certain businesses to take contact details from customers and retain them for one month in the event that someone becomes ill and contact tracing by the health authorities is ...
---