EVENT
ICS Leaders Conference 2017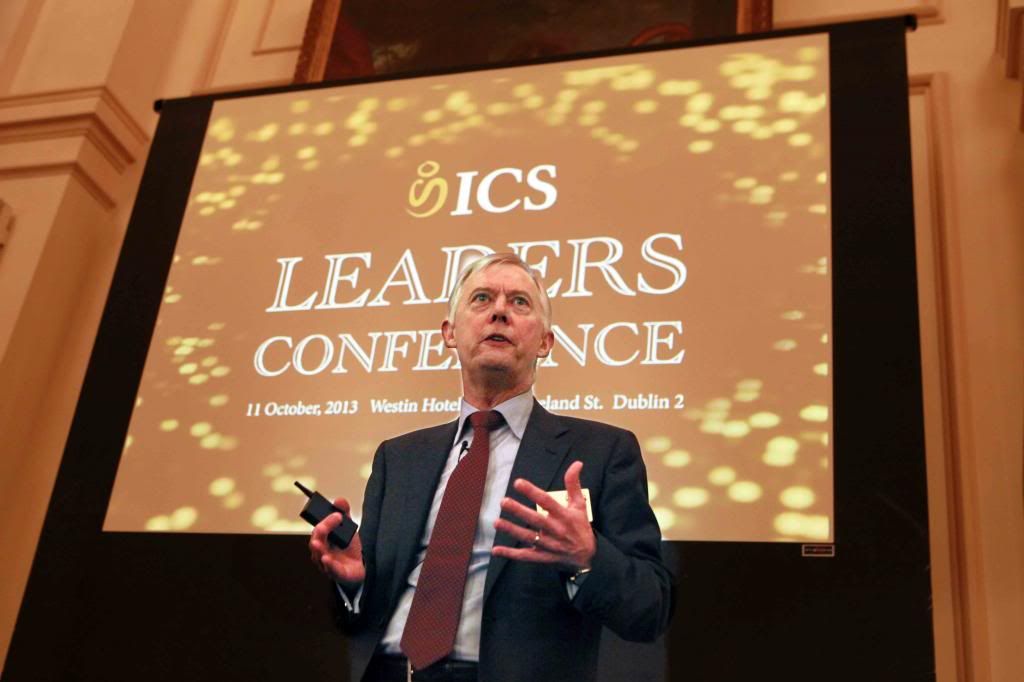 The Irish Computer Society will invite over 100 of the country's top-level IT professionals to the fourth annual ICS Leaders Conference taking place on 12th October 2017. For more information contact events@ics.ie or visit www.ics.ie/leaders.
No sponsors - No exhibitors – Just your peers.
Please note that only CIO's or Heads of IT may access this event, any commercial delegate registrations will not be accepted/refunded.
The event marks the country's strong foothold as a producer and innovator of Information Technology to the global market. The conference is a massive success story of the Irish Computer Society's  CIO Advisory Board. The board comprises of members from top Irish and international companies and will champion the creation of a network of Ireland's IT Leaders who are committed to sharing knowledge and best practice through professional development programmes, annual conferences and advocacy.
The country's top-level IT professionals will gather for this prestigious event. The conference agenda, features keynote addresses, panel discussions and master classes, which have been devised by Ireland's IT Leaders, for Ireland's IT Leaders, but will also be of interest to all those in leadership positions in organisations with 250+ employees. The agenda promises to challenge and inspire CIOs to return to teams better prepared to predict change, communicate business impact and deliver transformative results.
Chief Executive of the Irish Computer Society Jim Friars said, "The ICS Leaders' Conference is an amazing opportunity for the IT Leaders to share their knowledge and experience with up-and-coming CIOs. We are delighted to be able to bring an event of this calibre to Ireland as it will cultivate and encourage best practice among the leaders in the country's rapidly-expanding IT Sector."

Conference Rates
Members - €275  
Non-members - €425 
For more information contact events@ics.ie or visit www.ics.ie/leaders.
If for any reason you need to cancel your place, please ensure you are aware of our cancellation policy.
---
Members – book your place at this event for the special price of just €340.00 €220
Membership means more than saving on events. You can also network with like-minded professionals, and gain recognition of your experience and expertise. Learn more about membership benefits.
Begins at 08:30 and ends at 16:30
Share this event!